WISDOM AND QUOTES
Religion
The Governor on his travels stepped in to pay homage to the Master,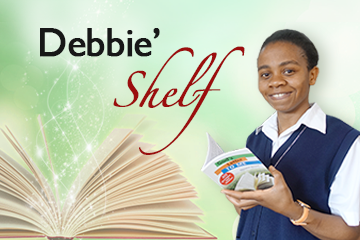 "Affairs of state leave me no time for lengthy dissertation, "he said.
"Could you put the essence of religion into a paragraph or two for a busy man like me?
"I shall put it into a single word for the benefit of your Highness."
"Incredible, what is that unusual word?" "Silence."
"And what is the way to Silence?" "Meditation"
"And what. May I ask, is meditation?" "Silence."
By Sr Theresia Swai, fsp
On the Badge
Wisdom Quotes/ Jokes February 18, 2023 Leave a comment
"My 85-year-old grandfather was rushed to the hospital with a possible concussion. The doctor asked him a series of questions: "Do you know where you are?" "I'm at Rex Hospital." "What city are you in?" "Raleigh." "Do you know who I am?" "Dr. Hamilton." My grandfather then turned to the nurse and said, "I hope he doesn't ask me any more questions." "Why?" she asked. "Because all of those answers were on his badge." Unknown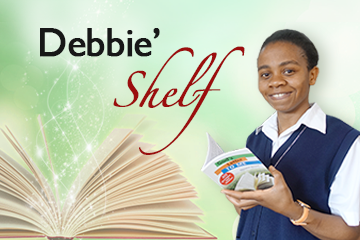 Sr Theresia Swai, fsp
He can do it by himself
Wisdom Quotes/ Jokes February 18, 2023 Leave a comment
It was my first night caring for an elderly patient. When he grew sleepy, I wheeled his chair as close to the bed as possible and, using the techniques I'd learned in school, grasped him in a bear hug to lift him onto the bed. But I couldn't clear the top of the mattress. So I grabbed him again, summoned all my might, and hoisted him onto the bed. When the night shift nurse arrived, I recounted what had happened. "Funny," she said, looking puzzled. "Usually, I just ask him to get in bed, and he does." —Erin Dockery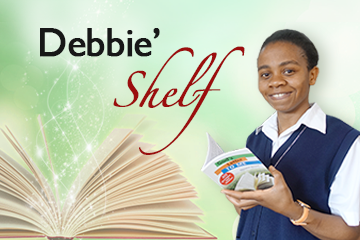 Sr Theresia Swai, fsp
Sr Doris Khisa Wanyonyi, Fsp
Vocation Stories February 18, 2023 Leave a comment
Growing up as a little girl, I never dreamt of becoming a sister even though I interacted a lot with sisters since I studied in catholic schools run by them.
My desire to become a sister was kindled when I attended a thanksgiving mass of a sister at our parish. I went to church like any other ordinary Sunday, little did I know that it was going to be the turning point of my life. During the entrance procession to the altar, I was struck by the sight of the sister who was dressed in white habit and looked so angelic that I felt I wanted to become a sister like her. However, it was during the mass that I deeply felt the Lord was calling me to become a sister. The experience was so intense that I could not contain it and found myself crying. I immediately made up my mind that when I complete high school, I will definitely become a sister. From that time onwards, I was resolute on becoming a sister and all my thoughts and plans were focused on pursuing this noble goal.
When I got home that evening, I shared my desire of becoming a sister with my mother who encouraged me but challenged me to work hard in school so as to qualify to join religious life. A year later, I completed my high school studies and excelled very well in my examination. I was very happy because I knew that I will now be able to join religious life. I applied to three different missionary congregations since I felt the desire to become a missionary sister. A week later, the vocation directress of the Daughters of St Paul replied to me. I was so excited and immediately made up my mind to follow this congregation because it was a sign for me that God wanted me to join this particular congregation. Moreover, I had studied in Christian religious education about St. Paul being a zealous missionary in evangelization of the word of God and I felt this would be a good congregation for me. Immediately I began my correspondence with the vocation promoter who helped me to know more about the life and mission of the Daughters of St. Paul in the church.
All this while, I had not yet informed my father about my desire to become a sister. Coincidentally the day that I finally gained courage to inform him of my plans was the same day he had come home with my university admission letter to pursue a course in banking and finance. After sharing with him my desire he seemed disappointed but he said if that was my heart's desire, I can go ahead and pursue it. That was the happiest day of my life because I was granted permission to pursue my vocation in life.
I continued with communication with the vocation directress and I had opportunities to attend retreats and come see program at the convent in Nairobi so as to reflect and discern better my vocation. A year later, on 09/09/2007 I was admitted to join the congregation. I began my initial formation which lasted for five years and ended with my first profession in 2012. After my first profession I worked as a missionary in Nigeria and Uganda for three years. Thereafter, I was sent to Kenya for my systematic studies in Spirituality and religious formation. After completing my studies, I was sent to Rome to prepare for my final vows and on 09/09/2018 exactly 11 years since I joined the congregation, I made my perpetual profession at my home parish, the same place where I received my calling during the thanksgiving mass. After my final profession, I worked in Nairobi Kenya for two years and later on I was sent to Zambia where I am currently working.
My experience as a Daughter of St. Paul has been wonderful because I have experienced the love and faithfulness of the Lord throughout my vocational journey. I feel happy and fulfilled in living my Pauline vocation and mission. By carrying out our mission of evangelization using the means of social communication we communicate the Gospel message of salvation to everyone. For me Prayer and community life have been my pillars in living my Pauline vocation and mission.
Therefore, I encourage all the young women out there who feel the Lord is calling them to religious life not to shun away but respond with faith and love to this noble vocation with the assurance that God who has planted the seed of vocation in you will accompany and sustain you in your journey up to the end.
My Experience with the Sisters, Daughters of St Paul, Juba
Youth sharing their experiences February 18, 2023 Leave a comment
I am grateful to share with you briefly about my experience when I visited the Daughters of St Paul for the first time and how I really felt.
I started to desire to become a sister, when I was in primary five, but all seemed like a joke to some of my family members. The desire kept on growing deep in my heart, and it became even stronger when I encountered some sisters; "The Sisters Servants of the Holy Spirit (SSps), Rev. Sr. Mercy Bernson and the late Rev. Sr. Veronika Rasckova", who had visited my Diocese and particularly at Christ the King Parish in Yei. I got the chance of sharing with them, so they advised me to finish my Senior Four (S.4) first. It was there that I got the courage and worked harder in my Studies. Hence, I completed my Senior Four (S.4) in May, 2022.
Later on I shared my dreams and aspirations with my Bishop, Rt. Rev. Alex Lodiong Sakor. When I asked him, which congregation I should join? He indicated to me two congregations, "the Daughters of St. Paul," and "the Sacred heart Sisters" of which I chose to join the Daughters of St. Paul. After getting into contact with the sisters, the Bishop informed me that I would travel to Juba on the 29th Nov, 2022 to meet the sister of the Daughters of St Paul and get to know more about them.
I warmly welcomed the invitation with immediate effect. I immediately said, yes, I will go, but I felt nerves because it was going to be my first time travelling by air and also to meet the sisters in their Community. I also spoke about my concerns with our deacon Justin Salah Juma who really encouraged me to have confidence and to be strong in my faith and no need of panic. With that confidence I set out to meet the sisters.
Truly, I had a nice experience with the sisters in the community for the few days I stayed with them. I felt that the desire I had was now becoming a reality. I learned a lot, especially the prayers and also leading the Rosary. I am very grateful to have this experience on my first visit to the community of the Daughters of St Paul in Juba. I felt like not returning back to Yei because I was already getting used to the sisters in the Community by then. I now see them as a family, and I pray that the Lord's will may be done. I eagerly await the day I can join the sisters and become one of them fully.
Agnes Sony Paul, Aspirant.
Sr. Pushpa, fsp
Missionary Experiences February 18, 2023 Leave a comment
My mission experience is very vast. I had been longing and desiring to be a Missionary from my childhood. At first, it was only a desire to become a sister. As we were growing up, in Sunday School we used to get Priests who came from Mission places and they used to speak to us about their life and work in the Mission areas. I was eager to listen to them and it instilled in me a desire to be a missionary. I prayed earnestly to the Lord for this grace and the good Lord answered me beyond my expectation.
I am 33 years in Africa as a missionary. In 1989 the General Government was looking for sisters who would like to go to Africa as Missionaries and the Province asked for volunteers. I volunteered and was accepted. I came to Tanzania in 1990. I was very ignorant about everything. Sr. Clare was in Tanzania then and I felt a bit consoled, as there was a person I knew. I remember asking her if I need an umbrella. Is there rain in Africa etc? The first shock was, how I was going to differentiate one person from another because to me all looked alike. After few days in the community I went to learn Kiswahili language. While I was there, pope John Paul 11 visited the country. I was privileged to meet him close by to kiss his hand and receive a holy rosary from him. I remained in Dar Es Salaam until 1995 when I was transferred to Nairobi. I was helping Sr. Marriuccia while I was there. I used to go for Book displays and some time to help in the Bookshop.
In October 1996 I was transferred to Kampala where I did more of diffusion, taking books to the dioceses of Masaka, Mbarara, Kabale more than once. Fr. Peter Bakka a priest from the diocese of Masaka was a great help in our Mission. He used to accompany us and animate the students about the importance of reading. He was a good animator and there are times we stayed in schools past midnight. God's grace and protection was always accompanied us. I am grateful to God for using me as an instrument to bring His message to many people. In the year 2005, I was sent to Nigeria to open the community in Abuja. We were three chosen ones. Sr. Thomasina Madavath, Sr. Rosalinda and Me. At first it was Sr. Rosalinda and I in Abuja. We Stayed in the place of Sir Osunde, one of our benefactor. We had two rooms, kitchen and a sitting room cum refectory. the St. Patrick fathers gave part of a container to stock our Books. We had also some stock in our sitting room on the shelves.
While we were there, we had displays every Sunday. We organized two Sundays in one Parish so as to give people better chance to have our books and audiovisuals. We visited all the seminaries in Nigeria twice a year. We also visited schools in Abuja and surrounding area. Once Sr. Theresa came for a meeting to Abuja and we were invited for supper by Fr. Patrick Alumuk to holy rosary Parish. We spoke with him about having a bookshop and he immediately took us to a building, that was under construction. It was being built for radio station and to print the diocesan newspaper and for offices. It was far from finishing. There was a basement, which we could use. We shifted our stock of books there as it was close to our residence. We began to operate from there as bookshop. When we were not out on displays or visiting seminaries we were available for the people. Eventually we were given a place for the bookshop in the same building. So the basement was our store.
In June 2006, we opened the bookshop in Abuja and then I got transferred to Lagos. While there I worked in the bookshop and did diffusion in schools. From there I went for Charism course. While I was in Rome I was asked to go to Juba which was opened in January 2008. In Juba we visited schools and parishes for diffusion. But in December 2013 war broke out and things were no longer the same. In 2014, I went to India for a renewal course. In 2015, from India I went to Dar Es Salaam. In 2019, I was sent to Juba again. And last year with the opening of a new community in Kisumu, I was requested to be part of the pioneers to which I accepted willingly. That is where I am currently continuing my missionary experience.
Sr. Noel Lucy Nangira, Fsp.
Missionary Experiences February 18, 2023 Leave a comment
One of the many blessings and opportunities as a missionary is to share the joy of the Gospel with the people all over the world. As a missionary in Tanzania, Uganda, Zambia, Nairobi and South Sudan, I experienced different cultures, religious beliefs, languages, weather and even food. The objective of embracing the missionary life is to preach and live the Word of God, so that it reaches everyone, especially those on the existential and thought peripheries.
I had a touching experience when I was in South Sudan, an Arabic speaking community. Being the Pauline Year of the Bible, I was introduced into giving seminars and inputs on the Word of God. Most of the Christians were interested and yearning to listen to the Word of God explained to them. Language was no longer a barrier, since there was always a person who would translate my message. This gave me the strength to be with the people and to live among them.
Another unforgettable experience I had was going for book displays in different parishes, whereby I met various people, young and old. These people were all yearning for the Word of God. I felt that they understood that they are part of the universal Church and that they are missionaries too, in their own countries.
This experience brought me back to when I was aspiring to become a Daughter of St. Paul. I would buy books from the Sisters to read, and radio cassettes listen to Christian music. Little did I know that those were the early days of my preparation for this ministry. I realize today that that was the joy of the Gospel, not a job to accomplish that gave me fulfilment as I represent each of the Sisters, the Congregation and the people whom they are serving, near or far.
It is the virtue of generosity that allows us to become fully human. By nature, we are made to love, loving our neighbours whose culture and language and way of life may be different from ours. Not only are we to be generous with our financial resources, but we are also invited to be generous in everything that we do.
It's a delight to hear from the people who are grateful that they are part of the mission of Christ, even if they don't go to the mission territories. Through their financial support and prayers, his mission continues to spread to the ends of the earth. I thank the Lord each day for all these hidden missionaries as together we help to build the Kingdom of God.